21 Jan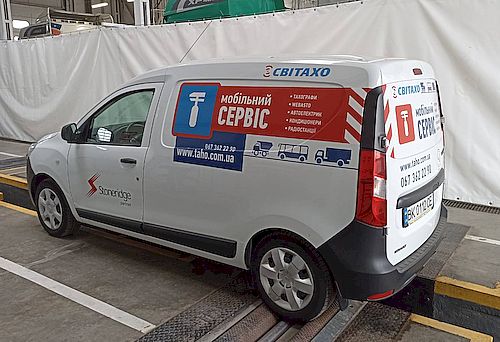 Mandatory technical control (MTC) is a periodic check of the technical condition of wheeled vehicles (WV) and their construction.
Which vehicles are subject to MTC
Article 35 of the Law of Ukraine «On Road Traffic» states that technical inspection is mandatory for certain categories of wheeled vehicles:

cars used for commercial purposes;




trucks;

taxi;

buses;

special transport for transporting dangerous goods;

trailers
Depending on the technical characteristics, type of construction and field of use, vehicles must undergo a technical inspection with a certain frequency:

passenger cars or cargo transportation (for the purpose of profit), trucks (up to 3.5 tons) and their trailers, which have been in operation for up to 2 years, undergo MTC every 2 years;




carry out diagnostics of taxis and trucks (from 3.5 tons) and their trailers – they must every year;

undergo a technical inspection for buses, special vehicles that transport dangerous goods – must be done once every six months.
Mandatory technical control of vehicles, or simply technical inspection, is a complex procedure that involves a step-by-step check for compliance with the standards established in Ukraine. It is conducted to determine the condition of a wheeled vehicle in terms of traffic safety and emissions.

Requirements for a car to pass a technical inspection
Before arriving at the testing laboratory, the driver and/or car owner must check:

Serviceability of external lighting devices, emergency signaling;




Serviceability of the braking system;

The condition of the steering and running gear elements;

Evenness of tire wear and residual tread height;

Integrity and tightness of containers of technical liquids;

The integrity of the glass, the absence of an additional coating on it;

Serviceability of windshield washers and wipers;

Equipped with a fire extinguisher, a first aid kit, a spare tire and an emergency stop sign;

We also remind you that the car must be free of layers of dirt, traces of corrosion and filled with all operating fluids in accordance with the instructions for the operation of the WV.