19 Jan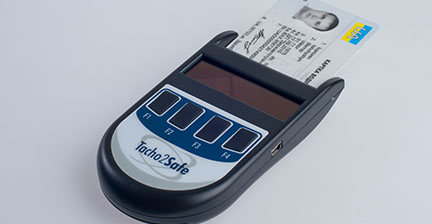 Svitaho" offers solutions for carriers on downloading, analysis and archiving data from tachocharts, drivers smart cards and tachographs.
Analysis and archiving of data - is a specialized and time consuming activity regulated by law and we are willing to do it for you.
Reading information from tachocharts is performed with a special scanner, and the information is downloaded to a special program for analysis.
The program analysis the presence of infringements in work and rest mode, speed mode and the calculation of distance traveled. The data is archived and stored on our server.
Information from the smart card should be read at least once every 28 days , and the tachograph  data - every 90 days . Data in the format DDD is transferred to a special program , where the digital signature is verified. The data read from the smart card is analyzed on the presence of infringements.
Having analyzed the data, we can generate the following reports: 
Road Inspection Report – driver's infringements with attached schedule of charges according to Regulation No 561/2006;
Driver Timesheets – calculation of driver hours, overtime, POAs, night work;
All Drivers Timesheets – working time summary report;
WTD Report for Crews – crew working time summary;
Vehicle Mileage Report – distance discrepancy (odometer vs charts)
The data is archived and stored on our server.
We offer the following services:
Reading data from the driver cards;
Downloading data from the tachograph;
Reading data from the tachochartst;
Data analysis; - Data Archiving.
The downloaded data can be recorded on an external storage device or sent to your e-mail (on request)