20 Jan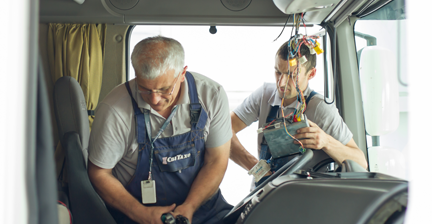 Tachograph taring and calibration
Turn-key tachograph service of all makes, models and years of manufacture. The only existing one in this performance in Ukraine.
We offer the following services:
Adaptation of analogue and digital tachographs;
Installation of the tachograph system to the vehicle;
Development and implementation of technical solutions for unusual cars;
Diagnosis of the tachograph system on the vehicle;
Repair of analogue tachographs;
Replacement of cables and the sensors;
Diagnosis of sensors on the stand.